Original "Techhead" of the Vicker Family.
But always a country boy.

First to always wear cowboy boots in high school.
First to always wear a cowboy hat to high school.

Started playing with computers in the late 1970's while studying Accounting at Southwestern Community College.
Managed to get a work study at Southwestern Community College taking care of their two Radio Shack TRS-80 Model Is.
Started Vicker Programming and Services while still at Southwestern Community College:


Started out with a Radio Shack TRS-80 Model I

3 - five and a quarter inch floppy drives.
48 KB of memory


Provided electronic drug record keeping forms for a local pharmacy that bundled it with their prescription services to local nursing homes.
Provided a mailing list service for a state wide equestrian organization.


Started driving and training ponies in 1975. Still do!


Paraded a team of 4 ponies throughout most of the western two thirds of Iowa.
Exhibited teams of up to 6 ponies in assorted horse shows in the western two thirds of Iowa.
Co-driver of an 8 pony hitch in the Iowa State Fair Parade for 3 years.

Worked for National Farmers Organization in Corning Iowa from 1982 to 1989:

Hired as a PC programmer for a project using a Radio Shack TRS-80 Model III to automate field offices.
Quickly re-assigned to midrange development to assist in upgrading from an IBM System 34 and System 3 to a "new technology" IBM System 38.
First major task to undertake on my own was to convert the payroll module.
Learned fundamentals of communications when I had to take over the IBM Series/1 for the programmer that left.
Became a certified professional when I earned my CCP from the Institute for Certification of Computing Professionals (ICCP)
Earned a second certification as a CDP also from the ICCP.

The ICCP has since combined all their certifications together under the CCP with added specialties.

Attended my first Common conference.

Instituted a centralized name and address database to consolidate them from the four separate divisions and provide a better method of identifying an individual's participation across the divisions.

Worked for Crestland Coop during 1989:

Provided training on moving from IBM System 36 technology to the new IBM AS/400 technology.
Helped redesign the purchasing module.
Helped install their custom package for coops/elevators.
Automated collection of purchases from their un-attended self service fuel pumps.
Helped install a convenience store management package that they bought.
Worked for Fansteel/Wellman Dynamics from 1989 to 1993:

Converted custom programs from a Honeywell system to an IBM System 38.
Implemented and customized their new Pansophic PRMS package on the IBM System 38.
Tracked down numerous problems in Pansophic PRMS and in many cases provided the fix code for Pansophic's technical support team.
Implemented and integrated a bar coded time and labor data collection system for their production floor.
Upgraded from IBM System 38 to a new AS/400.

Implemented Premenos EDI on their IBM AS/400.
Established their first PC network.

Restored Vicker Programming and Service from a sideline to primary focus of business in fall of 1993.


Implemented the conversion and integration of Software Plus payroll from a customer's custom payroll module.
Implemented the conversion from CA's Pansophic PRMS to B&L Information Systems BLIS ERP system.
Established and installed PC networks for various customers.
Established and installed internet connections for various customers.

Including various hardware and software firewall solutions.
Including different routing technologies such as Internet Connection Sharing and hardware routers.


Converted a custom package from a PC network using an OS/2 server and Citrix networking to an IBM AS/400.
Provided custom training to end users on various applications such as IBM Query/400
Implemented Domino servers on IBM AS/400.
Implemented domains and mail servers.
Implemented Apache web server on IBM AS/400.
Implemented WiFi (802.11) access for customer's networks.
Implemented multiple versions of MS Windows Server including RDP and application servers.
Migrated MS Windows Servers to new versions and hardware.
Implemented virtual machines using VmWare and MS Hyper-Visor.
Background feeder stears on grass starting in 1994

Started making draft and pleasure driving harness for ponies and miniature horses in 1995.

Made first Common presentation during the Fall 2004 conference in Toronto Canada.

"Employee Management, a Stockman's Approach."
Passed the check ride to earn my Private Pilot Certificate 11/11/2016

Also, earned a Remote Pilot rating at the same time.
Started Iowa Skyview Photography (Drone based aerial photography) 11/11/2016.
Certified Computer Professional since 1987. Participant in Professional Development program (120 contact hours of continuing education each 3 year cycle).
Southwestern Community College Advisory Board Member:

Business and Computer Science.

Reality is subject to some individual interpretation. -- Roger Vicker

---
Snail mail:
Roger Vicker, CCP
1333 Hwy. 25
Creston, Ia. 50801-8029


Machine: (641) 782-8746

For more information
---
My Other Sites.

Visit Iowa Skyview Photography.
Visit Vicker Programming & IT Services.
Visit Vicker Pony Farm.
Visit Vicker Harness Shop.
Visit Vicker.com.
Visit Notes From the Farm.

All contents and photos are copyrighted © 2004-2017 by Roger Vicker and may not be re-distributed.

---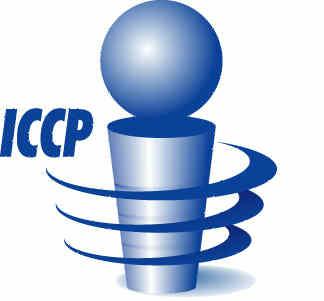 For more information on certification from the ICCP.

An IBM midrange focused volunteer community and education source.

Southwestern Iowa Community College